An Interview with Jonathan B. Singer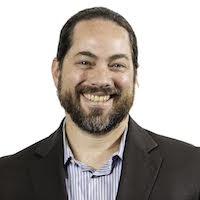 Jonathan B. Singer, PhD, LCSW graduated with his MSW from UT-Austin in 1996. For the next eight years, he worked as a bilingual (English – Spanish) social worker in community mental health. His experience includes working on a mobile crisis intervention unit for suicidal, homicidal, and actively psychotic youth, providing home-based individual and family therapy, facilitating experiential outdoor therapy groups for youth with externalizing disorders, and running process-oriented parenting groups for parents trying to reunify with their child(ren) after removal for abuse and/or neglect. Dr. Singer started and ran a parenting center where parents and children ages 0-3 could participate in unstructured play, socializing, networking, and obtain training in infant/community CPR, baby massage, and baby sign language.
After completing his doctorate at the University of Pittsburgh, Dr. Singer joined the social work faculty at Temple University in Philadelphia, where his research focused on interventions with suicidal and cyberbullied youth. Between 2012 and 2015, Dr. Singer was a family therapist on a multimillion-dollar, federally funded clinical trial comparing Attachment-Based Family Therapy for suicidal youth with a Family Enhanced Non-directive Supportive Therapy (Guy Diamond, PI).
Dr. Singer is currently an associate professor of social work at Loyola University Chicago. He is the author of 45 publications, including the 2015 book Suicide in Schools: A practitioner's guide to multilevel prevention, assessment, intervention, and postvention. He has given over 100 academic and continuing education presentations nationally for the US military, community mental health agencies, school districts, and clinical social work organizations, including a 2014 teleconference for NASW-WI on family-based interventions for suicidal youth. In 2007 he started the award-winning "Social Work Podcast." The 100+ episodes have been downloaded over two million times by one million people in 181 countries and territories.
Dr. Singer lives in Evanston, IL with his wife, 8-year-old daughter and 4-year-old twin boys. He can be found on Twitter as @socworkpodcast. We would like to thank Dr. Singer for taking the time to talk to us today.
1. What brought you into the field of social work?
I was drawn to the field of social work because I loved to work with people. I know that sounds cliché, but in situation after situation, job after job, I found myself being most interested in the parts that had to do with human interaction. For example, I was a canvasser with Clean Water Action.
Although I loved the environmental organizing and the political side of it, I wasn't a huge fan of the fundraising. The part that I liked the best was talking with people about clean water and recycling. Those conversations always turned into discussions about their lives and their families. At a certain point in that job, I realized that there was a job out there that would allow me to do the people part almost full time. Social work!
2. How has your career grown and developed over time?
I started out doing community mental health. I'm now professor of social work at Loyola University Chicago, a suicide prevention researcher, and founder and host of the Social Work Podcast. The path from community mental health to academia grew out of my changing interests. I loved my first job after my MSW program. I was a crisis worker for an outpatient mental health agency working with children and families. I got amazing training in assessing and treating suicidal youth and their families. I learned that working with suicidal kids was a hopeful endeavor. I also learned that most social workers were terrified at the prospect of assessing for suicide risk, or working with someone who was suicidal. My next job was doing home based family therapy, groups for parents who were looking to reunify with children who had been removed by the child welfare system, and professional development workshops around the issues of family therapy and youth suicide.
September 11th, 2001 was a turning point for me, as it was for so many people. In the days following the attacks, the social worker friend of mine, Nate Havlick, LCSW and I developed a crisis intervention course that we wanted to teach at the MSW program at our alma mater, The University of Texas at Austin. The faculty at UT-Austin were kind enough to hire me, and over the next couple of years I taught as an adjunct instructor at UT-Austin while continuing my community mental health work. When I was teaching I realized that I loved working with students, diving into the research and scholarship, and thinking about ways that I could make a difference in people's lives other than working with them one on one. I was encouraged to look into PhD programs. I found that the University of Pittsburgh's doctoral program was a great fit for my interest in communities, families, and suicidal youth. While I was at the University of Pittsburgh, I taught a practice theories course. I realized that the information I was teaching to my students about theory was going to be more important after they graduated than it was while they were still in school. My solution to the problem of how to get them the information they needed after graduation was to start the Social Work Podcast. This is a free archive of information accessible 24/7 that can be consumed on the go. Today I'm involved in research on suicidal and cyberbullied youth. In 2015 I published a book called Suicide in Schools: A practitioner's guide to multilevel prevention, assessment, intervention, and postvention. You can see that my career has always focused on serving others and providing professional development, but the manner in which I have achieved that has changed over time.
3. What do you see as the top social issues facing social workers today?
Social workers face many of the same problems they have always faced. There are huge economic disparities, workplace concerns, issues with healthcare, childcare, meeting the needs of the youngest and the oldest in our society. There continues to be rampant institutionalized racism, sexism, and other forms of oppression that keep white men in power, and exclude most others. Although it might seem counterintuitive, these same forces are implicated in the devastating suicide rate among white men in our society. Therefore it is essential that social workers continue their anti-oppression, anti-racism work at every level. In addition, social workers today have to develop digital literacy, and know how to advocate for their clients in a technological era. The #Occupy and #BlackLivesMatter movement are examples of how and why social workers need to be where the change is happening.
4. What advice would you give to new social workers entering the field?
I would advise new social workers to do several things. Think of the job you want, find somebody who does it, and then interview them about how they got there, what they like about it, and what they don't like about it. Stay in touch with your professors and classmates because they will be the ones who will be able to provide referrals and references as you move forward in your career. Develop an online presence. This means getting a Twitter account, Pinterest, a blog, Instagram, or any other social media technology that is a comfortable fit for you. People seek out information about emotional and behavioral problems on the Internet before they seek it out from professionals. If professionals are not on the Internet, then they are not where people are finding information. Social workers also need to be familiar with these technologies, because their clients will be using these technologies, or their client's children will be using these technologies. Finally, I would advise new social workers to be thoughtful about how they get their continued education. Our licenses require us to get CEU credits, and we can either waste those opportunities or turn them into our own personalized postgraduate education program.
5. Would you do anything different in your education or professional experience if you had the opportunity?
I wouldn't do anything in a different way. I have been given wonderful opportunities, and I hope that I am giving back sufficiently.
6. What is the key strength you bring to your career and how would you advise new graduates to mine their own strengths to further their careers?
I have been very friendly and generous with my peers. I have provided good customer service to my clients and have been aware of the privileged position that I am in.
7. What can social worker students do to improve their competitive edge in the current job market?
There are several things that students can do to improve their competitive advantage in the workforce. They can identify an area of interest and decide to develop expertise in that area. This can include writing about research articles on blog posts, as well as taking continued education workshops or postgraduate certificate programs in specific areas. They can actively engage with their former professors to find out about job opportunities or be connected with other former graduates who are working in areas of interest. If students are going to live in the town in which they are getting their MSW, prior to graduation, they should make sure they learn as much about the inside scoop about that town's social service delivery system as possible. Ask their classmates about what really happens in their field placements.
8. Social work can be rewarding but challenging as well. What self-care strategies do you recommend for new social workers?
Self-care is an essential activity for all social workers who wish to avoid burnout. One of the best ways to engage in self-care is to be very clear on what the parameters of your job include. For example, research by Dr. Angela Ausbrooks from Texas State University found out that child welfare workers are more likely to experience burnout if they see their clients as the child, or the system, than child welfare workers who see their clients as the family. Who you serve, and what that looks like, differs from job to job. But the idea is the same – knowing the parameters of your job, what you can and cannot do, and who can do the things you can do, is invaluable in ensuring that you feel competent and effective in your position.
Social workers can and should engage in advocacy efforts on behalf of their clients and in conjunction with their clients, to address systemic issues that make it difficult for any client to improve their situation regardless of how effective the social worker is in assessment and intervention. Another key point in self-care is recognizing that organizations need to be held accountable for workload, billing expectations, and training opportunities. If a social worker is working in an agency that is rigid in their expectations about caseload, fails to provide continuing education for supervision, and places a priority on billable hours over client outcomes, the social worker will find him or herself in a situation that could lead to burn out. I also believe they should continually be exposed to new ideas through podcasts, discussions with supervisors and thoughtful peers. This is essential to avoiding burnout and for engaging in good self-care.
9. Can you give an example of an interesting project or case that you have worked on and your role in helping to achieve a positive outcome?
I feel grateful that nearly every case that I have ever worked with has been interesting. The only downside about being a social worker is that I have a very hard time enjoying fiction, or Hollywood films, that claim to portray the human experience. Almost none of them are as complex, interesting, and intense, as the people that I work with every day.
One of the cases that I wrote about in my chapter on mobile crisis intervention in the Crisis Intervention Handbook was the story of a 17-year-old Latino young man with schizophrenia. He would experience suicidal crises and homicidal ideation when he would go off his medications. He was well known to the agency, and I've had several episodes of working with him over the years. After several hospitalizations, figuring out the right medication, and doing intensive work with the family, this young man met a young woman, they had a baby, and he found employment in a fast food restaurant. This might not sound like the heartwarming stories that Hollywood likes to tell us but he was very happy with his life. He was very proud of his little girl. And he was very proud that he was able to maintain employment, provide for his family and be considered a contributing member of society.
10. Is there any further advice you would share with students concerning social work as a career?
I might sound like a broken record, but I can't emphasize enough the importance of social workers maintaining contact with their former professors. You have paid a lot for your social work degree – part of the money that you pay buys you access to people who have dedicated their professional lives to discovering knowledge, and training the next generation of social workers. These people, and I'm one of them, are a great resource. And we are woefully underutilized. The last piece of advice is to listen to the Social Work Podcast. I've heard from hundreds of people that it has been an invaluable resource for licensure prep, and staying up to date with the latest advances in the field. And since it costs you nothing, there's no reason not to listen.