socialworkguide.org is an advertising-supported site. Featured or trusted partner programs and all school search, finder, or match results are for schools that compensate us. This compensation does not influence our school rankings, resource guides, or other editorially-independent information published on this site.
Guide to Earning an Online Social Work Degree
Reviewed by: Melissa Russiano, LCSW, LISW
The convenience and flexibility of distance learning makes online social work programs a popular education option for prospective students. The spread of COVID-19 has further expanded interest in online learning, as many previously on-campus programs move to online formats.
Because of the popularity of online learning, many colleges already had the resources in place to help online social work students, and many schools may continue offering the format even after the pandemic subsides. Students should feel assured that online social work degrees offer the same curriculum and academic rigor as on-campus degrees, as this guide further explores below.
When searching for an online social work degree, students should be sure to choose a properly accredited program. The accreditation system essentially evaluates academic programs to make sure they equip students with a quality education. Accredited programs ensure students can obtain licensure and qualify for jobs. Whether offered on-campus or online, social work students should look for programs accredited by the Council on Social Work Education (CSWE).
To help prospective students determine whether or not an online social work program fits their needs, this guide offers detailed information about what to expect from online schools for social work, including types of programs, information about technology requirements, and the available support for distance learning students.
What to Expect From an Online Social Work Program
In many ways, online social work degrees work similarly to traditional programs. Distance learners study the same curriculum as their on-campus peers, listen to comparable lectures from professors, and turn in similar homework assignments.
However, distance learners complete the majority of their work using online tools. Online programs might offer synchronous weekly classes and live discussions through a video platform. If the program uses an asynchronous model, students stream lectures and contribute to virtual discussion boards.
Colleges sometimes offer certain specializations online that might not be offered on campus, and vice versa. Just like traditional degrees, online programs usually involve an internship or field practicum, but distance learners can often fulfill these requirements with opportunities within their local communities.
Online students often prefer this format for its convenience and flexibility. Without a commute to campus, online programs work particularly well for degree-seekers with other time-consuming responsibilities, such as working or caring for families.
Online Learning Formats
When considering potential online social work degrees, keep in mind that each distance learning program follows a unique format. For example, online classes for social work might include either synchronous or asynchronous components, use different learning models, or require in-person commitments.
Many courses follow an asynchronous format, meaning that students can log on to complete coursework at their convenience, as long as they meet a given deadline. Other classes incorporate synchronous elements, which means distance learners must stream lectures or participate in a discussion at a scheduled time.
Colleges also offer cohort learning or individual learning models. For cohort programs, students enroll in courses with the rest of their peers, progressing through the degree together. This cohort style allows learners to form connections with their classmates. An individual learning format allows students to enroll in classes at their own pace, suiting students with multiple commitments.
Online programs might require on-campus components, giving students the opportunity to meet their professors and classmates. Degree-seekers might need to attend an orientation, workshop, bootcamp, or conference-style program.
These requirements could last anywhere from an afternoon to a week, although most last 1-3 days. For individuals who live far from campus, programs with on-campus residencies may prove financially or logistically challenging.
Technology Requirements
In order to enroll in online classes for social work, students need to make sure they meet all technology requirements. Most importantly, students need access to a computer with a fast internet connection.
Colleges might run their distance learning coursework through certain learning management systems or with specific browser requirements. For example, you might need to watch lectures with Flash, or participate in discussions on Zoom. Make sure your computer has the capacity and proper updates to run these programs. Colleges and universities typically offer online support for students experiencing technical challenges.
If you cannot access this technology at home, visit libraries, local community colleges, and learning centers. These resources often allow individuals to use computers for free or a small fee. Make sure you bring headphones so you can listen to audio without disturbing others.
Support for Online Learners
Online programs have become so common at colleges and universities that institutions generally offer support specifically for distance learners. Students can often find virtual tutoring services or academic advising through their school.
Colleges sometimes partner with an independent virtual tutoring agency to help students free of charge. Just like with their coursework, students can often participate in tutoring from their own homes.
Online students typically complete an online orientation before their program starts, helping familiarize them with their program's web-based learning system. Distance learners should also take independent initiative to succeed at online coursework, perhaps reserving a certain time in the day when they can focus on studying or setting deadlines to keep themselves accountable.
Online Bachelor's in Social Work Programs
If you want to become a social worker, earning a bachelor of science in social work (BSW) is the first step. Applicants for this degree usually possess a high school diploma, although some schools consider applicants with a GED certificate. Prospective students usually need to take the ACT or SAT exam. However, this requirement is being waived by some colleges due to COVID-19. Students should check with prospective schools to determine their policy.
BSW programs traditionally require 120 credits and take four years to complete, although sometimes colleges offer accelerated or year-round programs that allow degree-seekers to graduate early. Distance learners who enroll part time may require more time to complete the degree. All students complete at least 400 hours of supervised fieldwork.
Many individuals enroll in this program to prepare for their master's degree and social work licensure. Some students, though, use their BSW to land jobs as community outreach workers, probation officers, caseworkers, or habilitation specialists.
Online Master's in Social Work Programs
Aspiring social workers need a master of science in social work (MSW) to earn licensure. Students can apply to MSW programs after earning their bachelor's degree. Schools usually require a minimum GPA ranging from 2.5-3.0, and they sometimes require GRE exam scores.
For students who pursue a master's in social work online, programs typically last about two years. Students who enter a master's program with a BSW can sometimes bypass the first year of coursework, graduating within one year.
The curriculum generally includes about 60 credits. Coursework teaches degree-seekers many essential skills, like how to take on caseloads and make clinical assessments. MSW candidates must complete a minimum of 900 supervised fieldwork hours, but many schools require more.
Best Online Master's in Social Work Programs
Online Doctorate in Social Work Programs
Social work students have two online doctorate options. Distance learners can pursue either an online doctor of social work (DSW) or an online doctor of philosophy (Ph.D.) in social work.
Social workers often enroll in DSW programs if they already possess some experience and want to become an expert or a leader within the profession. DSW graduates often work as advanced social work practitioners. A Ph.D. appeals to learners who want to teach social work at the university level.
Pursuing a degree at the doctoral level could take anywhere from 3-7 years, depending on the type of program and a student's previous education and experience. Universities offer doctoral programs requiring anywhere from 50-100 credits.
Best Online Doctorate in Social Work Programs
Frequently Asked Questions About Online Social Work Degrees
Is an online degree as highly regarded as an in-person degree?

Yes. As long as you complete an accredited online social work program, your online degree holds the same value as a traditional, on-campus degree. Whether candidates pursued their degree online or on campus, employers look for candidates with accredited degrees, proper licensure, and the required supervised experience.

How do you complete supervised hours as an online social work student?

Distance learners still complete the same number of supervised hours as their on-campus peers. They choose a place for their field work experience, such as a school or hospital, in which to complete their hours. Colleges generally allow students to find a fieldwork placement in their own communities, especially if they live far from campus.

Are online classes more expensive?

While not always the case, online programs tend to charge less expensive tuition than traditional, on-campus programs because distance learning usually requires less cost for the universities. Check with your prospective programs for the cost comparisons between their online and on-campus offerings.

Are online programs accredited?

Many online programs do possess accreditation. If you come across an online social work degree without accreditation, this should come as a red flag. Most schools make it easy to identify a program's accreditation status online. If you cannot find it, reach out to the college and ask about their regional and programmatic accreditation.
Reviewed by: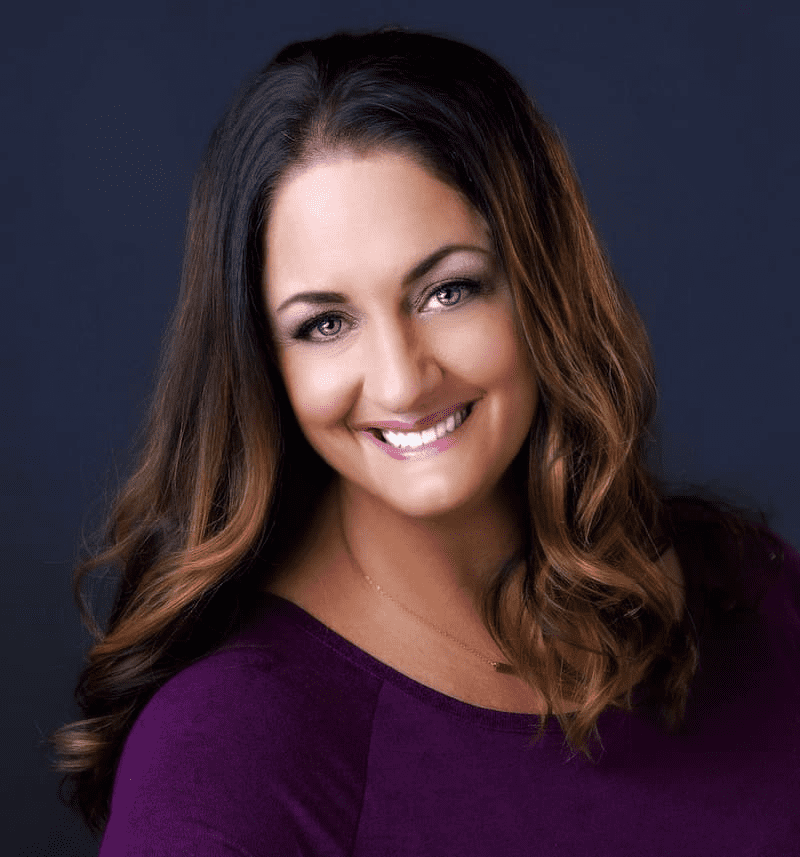 Melissa Russiano, LCSW, LISW
Melissa Russiano is a licensed clinical social worker in private practice that has organically developed a specialty working with helping professionals. Melissa has a proven track record helping professionals avoid burnout in a unique way that holds clinicians accountable through laughter, tears, blunt (yet very supportive) feedback, and quirky analogies that are grounded in solid theoretical research. Melissa practices solely in a virtual setting in the states of California, Florida, Ohio, Pennsylvania and Tennessee. In addition, Melissa is a professor imparting her experiences and knowledge in the field to future social workers in a graduate program through Simmons University online.